The Paul Joyce Archive, which focuses primarily on the work of the Victorian Architect G.E. Street (1824-1881) has been fully catalogued and the descriptions are now live in the Archive catalogue available on our website. A spotlight feature also showcases digitised images of drawings and research material from the collection.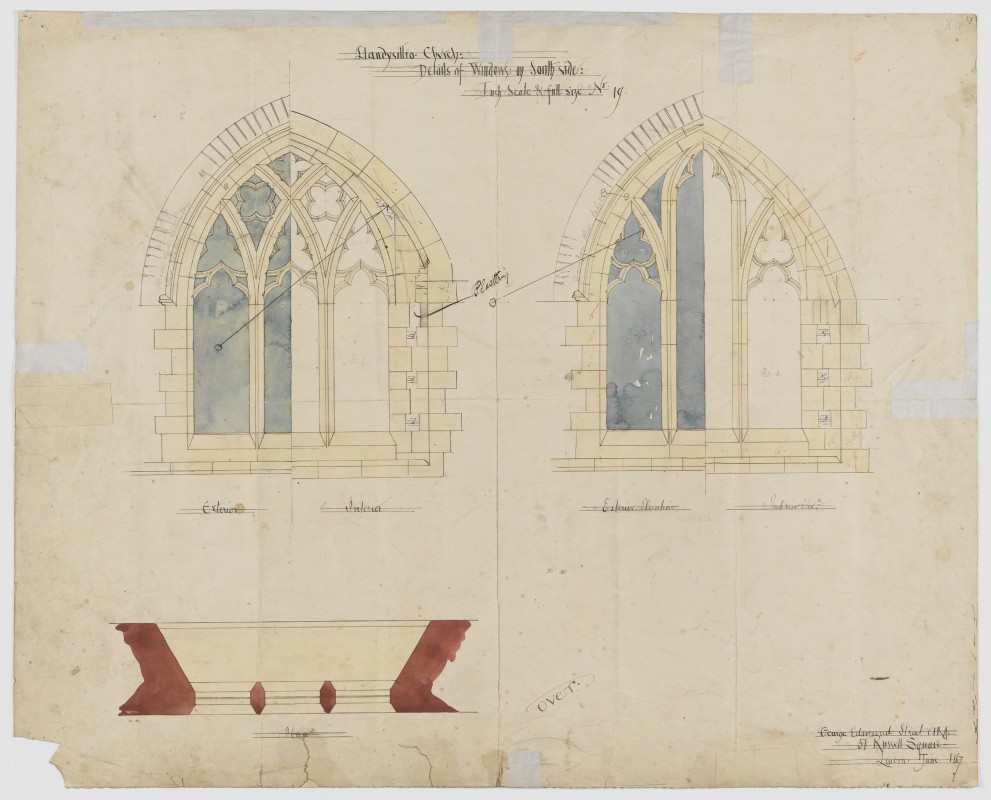 The archive is catalogued in great detail, and includes the name of every Street building represented in the files and index cards. It is full text searchable and illustrated with digital images of over eighty items from the collection, including forty original plans and drawings.
The Centre also houses the books and pamphlets owned by Paul Joyce concerning the work of G.E. Street and other Victorian churches. This collection contains some rare and hard to find publications and is in the process of being added to the library catalogue.
The Paul Joyce Archive is the second architectural archive acquired by the Centre, joining the Dennis Sharp Archive, acquired in 2013.
If you would like to consult any of the material or if you have an enquiry concerning the collection, please contact us at: collections@paul-mellon-centre.ac.uk